Have you ever wondered how you stacked up against your peers? How about against the market at large? Maybe you are the competitive type, always looking for ways to be the best in the industry. Regardless what drives you, you will be happy to know that Truelytics is now offering benchmarking.
We have taken the massive amount of data we collect across all of our members and have produced some data science magic! You can look at your Truelytics Score, valuation, scorecards, and over 14 different expenses against your peers (those within +/- 25% of your AUM) and the market at large (our entire data set).
Scores & Values
Truelytics Score
As many of you know, Truelytics introduced the Truelytics Score in our 1.5 release back in April, 2017. It is an easy to understand number on a scale of 1 - 4 (like a GPA) that combines insights from every aspect of your firm's business, client and market stability scores.
The main reason we introduced the Truelytics Score was to allow you to easily benchmark your firm against others in the industry and identify room to grow.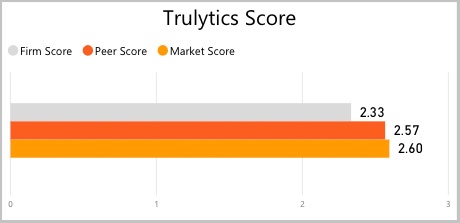 Scorecards
Truelytics offers its members three grades that measure your firm across the following scorecards:
Business Stability: Reflects the structure and operations of your firm. A stable business is not likely to fail when faced with the loss of any one person, client, or business process.
Client Stability: Reflects the demographics and turnover of your client base. It is important to have a diversified client base, frequent interactions with your clients, and to build relationships with the next generation of wealth.
Market Stability: Reflects the amount of market risk inherent in your revenue streams. Risk here is not necessarily a bad thing—exposure to the market can generate growth in good times. However, you should look to have diverse revenues that can be stable in hard times.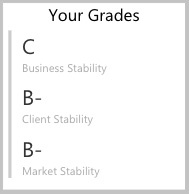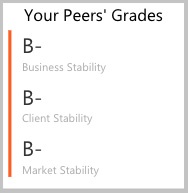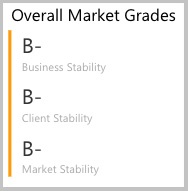 Valuation
Truelytics Benchmarking also allows you to measure your firm's valuation across three key metrics:
Firm Value: Your firm's current eValuation.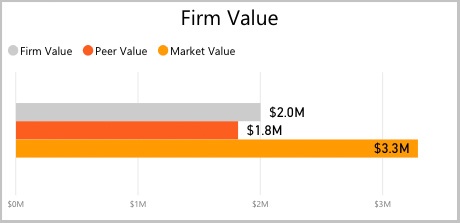 Lost Value: The potential value you are leaving on the table based on our analysis of your business.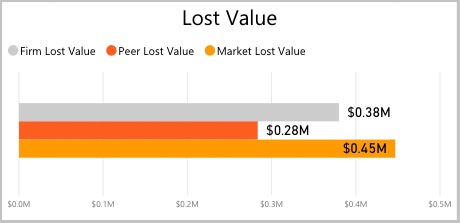 Lost Value %: The percentage of lost value calculated against your total potential value.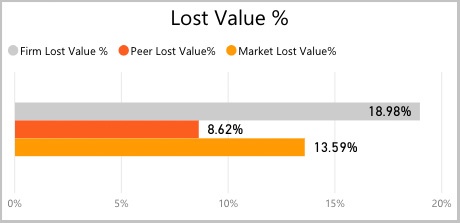 Expenses
One of the main reasons why you want to track expenses is to create financial awareness. If you do not know how you are spending your money, you won't know what habits you can change to drive more profit and value to your enterprise. With our expense benchmarking you can see if your expenses are in line with your peers and the market as a whole. Such insights will help you understand if you are under-spending or over-spending in a specific expense category.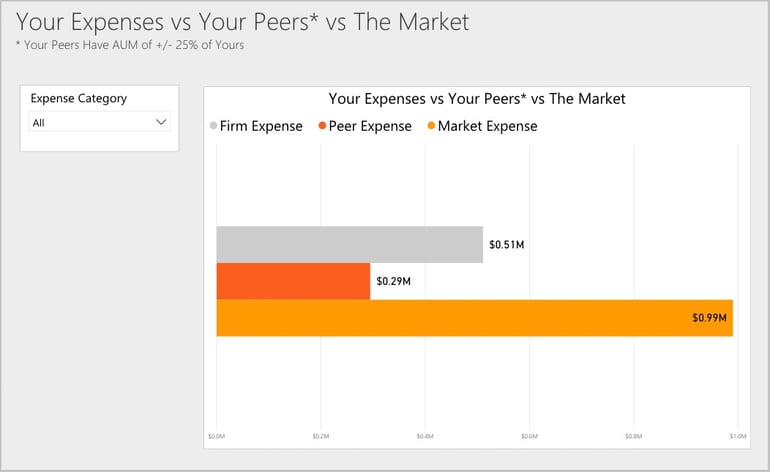 Truelytics currently tracks the following expenses:
Amortization
Depreciation
Insurance
Marketing and Business Development
Office Expenses
Other
Other Compensation and Benefits
Owners W2 and Benefits
Professional Services
Rent
Taxes
Technology
Total Direct Expense
Travel and Entertainment
We are excited to roll out this initial set of benchmark reports to our members. We have many more that we plan to introduce throughout 2018. Basically, if we capture it, expect it to be benchmarked (i.e. # of Clients, Revenue Breakdown by Product, Continuity & Succession Plans, Technology Utilized, etc.).
In the meantime, if you are a member and have questions about this new feature, contact us and we will have a support specialist get back to you immediately. If you are interested in becoming a member of Truelytics and would like to schedule a demo, click here.
More articles related to: Trueltyics